Small Business
~ Small Business Clients ~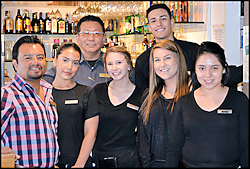 Tom, the owner of Earth Oasis Computers is a regular diner at Hill Street Café and has personally setup our Wi-Fi. He keeps our Internet connection working well and he or his staff are always quick to respond when we need them. We always enjoy Tom's contagious smile when he is here.
Mark Kim - La Cañada Flintridge, CA
Earth Oasis Computers helped Dr. Finer make the switch to digital x-rays. We installed and setup all new computers and a file server for him and currently manage his network.
"I have enjoyed working with Earth Oasis Computers and I have found all of their staff to be very helpful, personable and professional.  They are always available when the need arises and I would highly recommend Earth Oasis to anyone in need of IT support."
Dr. Gary Finer - Glendale, CA