Small Business
~ Small Business Clients ~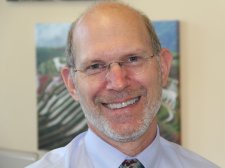 Tom Slaughter and the team at Earth Oasis Computers have been vital team members for the last 8 plus years for my dental practice. He is always a text or phone call away for advice, and when it is a true crisis, he is on it.
As we made the jump to integrate new digital systems into our practice, it was impossible for us to maintain and problem solve glitches and technical problems.  This past year Tom has truly been a savior to our practice. We were forced to switch dental management software at the same time incorporating new X-ray equipment and software. Problem after problem kept occurring until Tom took over to work with the software techs. Through repeated failures, together they realized the incompatibilities of the two systems even though both systems were from the same parent company.  Tom was so generous with his time and patience to get to the bottom of this.
I cannot recommend Earth Oasis Computers enough. This is tech support with a highly professional, yet still personal, level of support that takes great pride and responsibility in their services.
Carl Werts, D.D.S. - Montrose, CA
Earth Oasis Computers helped Dr. Finer make the switch to digital x-rays. We installed and setup all new computers and a file server for him and currently manage his network.
"I have enjoyed working with Earth Oasis Computers and I have found all of their staff to be very helpful, personable and professional.  They are always available when the need arises and I would highly recommend Earth Oasis to anyone in need of IT support."
Dr. Gary Finer - Glendale, CA